Digital Marketing for Real Estate Agents and Brokerages in 2019
In 2019 real estate agents, brokers and brokerages, should be focused on reach. Utilizing more inbound channels to bring clients in, rather than advertising out to them. To scale or grow your business or agency you should audit your current digital market efforts and compare them to the top 3 in your area. This will give you a good idea as to the mark you will need to exceed. Remember there are no winners in a tie. Most of our agent find that they can do 30-40% of the SEO or inbound marketing on their own. By using an agency with real estate & brokerage experience you can begin to quickly bridge the gap.
SEO for Real estate agents can be a little tricky. We have search engines and locals. Search engines are based on keywords, and provide relevant content or answers to your potential clients questions. These questions and answers can be very different depending on area or neighbourhood. Our team at Skyrocket Media uses software to analyze popular keywords in your area with a high volume of searches. Then weigh that agains the first page result and judge what content, time, links and traffic is required to reach a top 3 position.
This where you say. "but a guy from overseas called me last week. He said for $299 I can be on the first page". Things aren't always as they seem. By using Pay-per-click or ranking organically under your own name doesn't really count.  The real SEO real estate money is in the high-value keywords. Such as "best real estate agent in Toronto" or "Top real estate agent in GTA" or "Top real estate brokerages in Toronto". These are the words and phrases you want.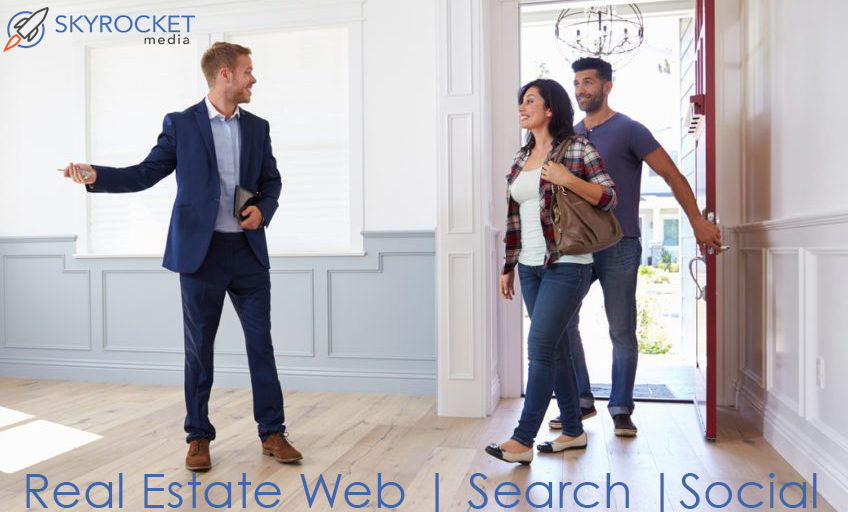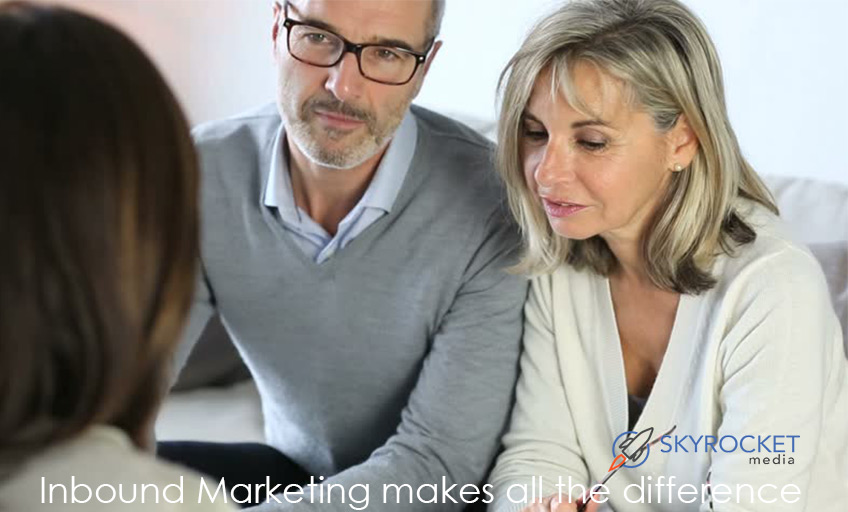 To reach #1 SEO real estate search rankings you need well written, linked and socially supported evergreen content. There should be original images or video as well. We recommend combining realtor SEO (Long game) with Google maps ranking (3-pack) and Pay-Per-Click. This combination will get immediate real estate leads coming in, while your content build momentum to rank within organic searches.
Real Estate SEO Cost or prices can range from $500 to $2500 per month. This all depends on frequency of posts. Amount of articles, posts and pages written. Competition within your area can also play a factor. Expect organic SEO result between 8-10 months. PPC brokerage and agent campaigns should be immediate but must be heavily A/B tested in order to continue to produce value with positive ROI. Learn more about our packages here.
LOCAL SEO FOR REAL ESTATE AGENTS
Google's Mobile First stance has brought a lot of chance in 2018 and 2019. The three pack or Google Maps and Google My Business is a highly important element to any realtor agent or brokerage. Learning how to rank your real estate business or using an agency can pay off big-time!. Local SEO ranking when done right can be much quicker and pay off in leads almost immediately. This depends on your area, competition and landing page. Here's a hint, you don't need to use your homepage to land potential clients. Using a real estate sales funnel or brokerage sales funnel is the most effective way of capturing information on potential clients. By optimizing map posts, images, links, and even basic information your business can quickly begin the ascent to the peaks of Mt. Google.
Ready To Crush Your Competition?
Every day the SkyRocket Team generates thousands of leads for business just like yours.